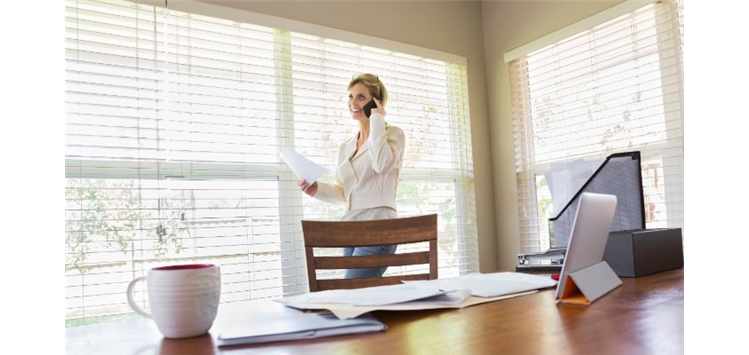 A recent study by Virgin Media Business predicts that 60% of employees will be frequently working from home by 2022, and that two-thirds of the 5,000 UK directors and business owners questioned feel that face-to-face meetings will also be a thing of the past.
Is this something to be scared about or something to embrace?
As the co-founder of a start-up business that only employs people who will work remotely from home in a network of like-minded individuals, I think this is something we should definitely start embracing and fast!
Work-life balance or work-life Integration as it is now more commonly known, is constantly coming into question and with new graduates entering the workplace with a completely different outlook on life and work, now is certainly the time for businesses to start implementing change.
Back in the day you were praised by your employer for coming in early, leaving late and working weekends, but, in reality, if you can't perform within your contracted hours then you're not working effectively.
Of course, not every job can be squeezed into the traditional hours of 9-5:30pm but this should be the exception, not the rule. Some jobs require the need for a flexible approach rather than home-based, it still should encourage a balance.
Forward-thinking business leaders should, and often do recognise that employees are more productive when there are less distractions from colleagues, phone calls, emails and general office noise. But again, these are few and far between. Which is why we set up KnownFour.
As stalwarts in the recruitment industry, my business partners and I have seen first hand the stresses and strains that working in an office environment can have on your sanity and your health, not to mention productivity
We appreciate that working from home is no less stressful in terms of the work that needs to be fulfilled, but at least you can work in an environment that works for you, be it the silence provided by a home office, or the background hustle and bustle of a coffee shop or internet café.
At KnownFour our entire ethos has been to employ experienced recruiters who thrive in a remote working environment. They still love the challenge and the buzz that the industry creates, but can do it at a time and in a place that works for them, around other demands of everyday life. How many days a year do you think have been wasted waiting for that delivery that never turns up but loses a day of your week?
Our Partners have access to a network of like-minded colleagues, who, like them, are also working in a way that suits them. But they get the added benefit of technological support and peer-led personal guidance that they'd expect in an office environment.
So yes, we fully support the notion of working from home and feel that more businesses need to get on board and offer their employees the work/life integration they deserve. The reward far outweighs the risk and you'll find it makes employees hungrier to succeed because they want it to work.
In the meantime, we'll keep plugging away at world domination, knowing that by 2022 we'll be well-established and offering advice to others who wished they'd have implemented it back in 2015!
We are keen on sharing our experiences with others who have adopted this disruptive way of working. I'd love to hear from you and see how we can learn from each other to make working a better place.